https://www.youtube.com/watch?v=NWJ80_Oj7Do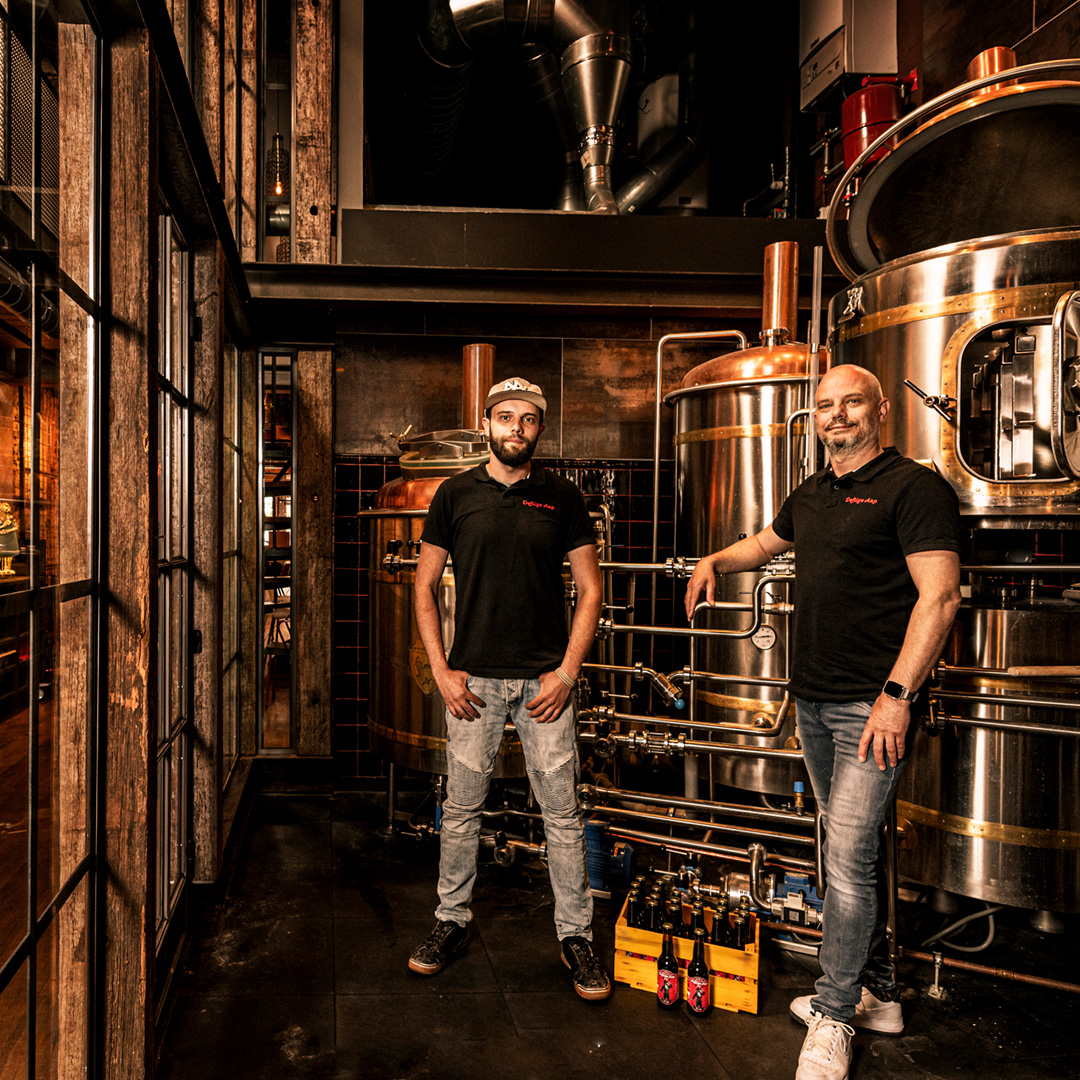 Welcome to what many believe is the most beautiful establishment in Helmond. And to others, even the most beautiful place in the world. And did you know that our establishment dates back to the sixteenth century? It is believed to be the oldest building in Helmond! In our monumental building you are most welcome 7 days a week to enjoy lunch, dinner and drinks, including a taste of our award winning beer.
A bar built from an old train cart, which houses a cooled beer tap from which we serve 10 different beers. Always delightfully cold, always full of flavour. A glass wheel, an open kitchen and a view of the wooden Medieval roof. Food and drinks on a high level, but low entry.
Where to find us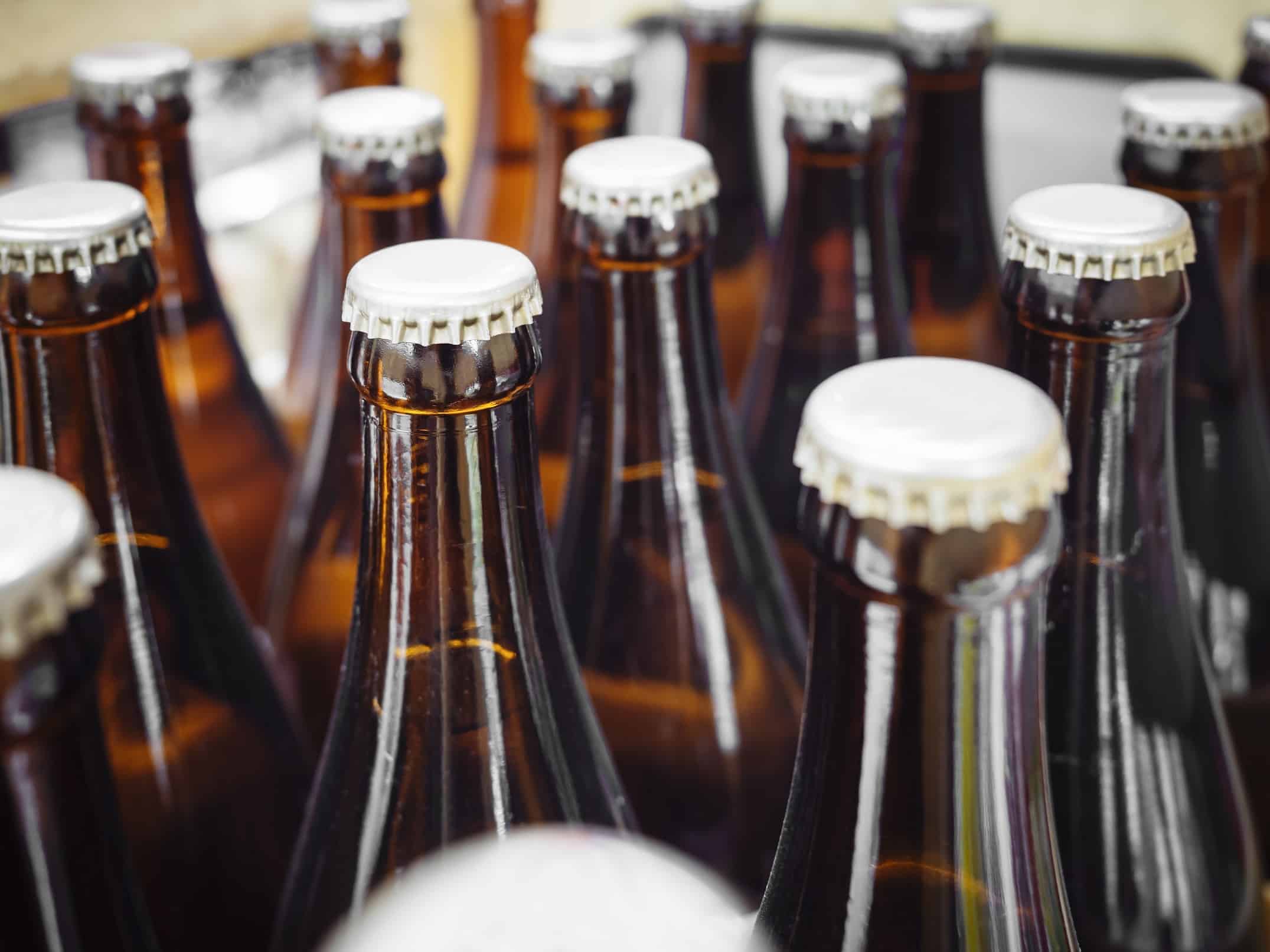 Our ambition is to brew the most flavourful beers, which never fail to surprise. Homemade, easy access, stubborn. From our award winning rice beer Kiele Kiele to a double or triple (in kegs). From a zesty weizen to a more sturdy bock beer.
Next to our own products you will find a selection of around 20 beers by other craft breweries on our beer menu.
Discover our beers
When I first went to the Deftige Aap 2 years ago, I was touched that after our checkout, one of the staff members went outside to my mother's mobility scooter. Without asking, he made sure that it was dry after the rain. Later I found out that this was no exception at all! At De Deftige Aap, hospitality is key, along with good beer and delicious food. As a catering establishment that opened its doors a few months before the first corona attacks, they have shown what positive entrepreneurship is. An asset to Helmond!

Hospitality at its finest!
The restaurant is located in a unique old building in Helmond, that immediately gives a good feeling. Because you really have to see the building, you should definitely go to the toilet to get the very best view!. The food is delicious and the beer is good. We took the surprise menu, always nice. Also plenty of choice in beer. Enthusiastic staff!

Authentic atmosphere
From the reservation to the visit to this particular email, it was executed with perfection from start to finish. Expectations have been more than met. Keep it up, you literally have gold in your hands this way. Helmond can be extremely proud to have such a place in town.

We will 100% come here again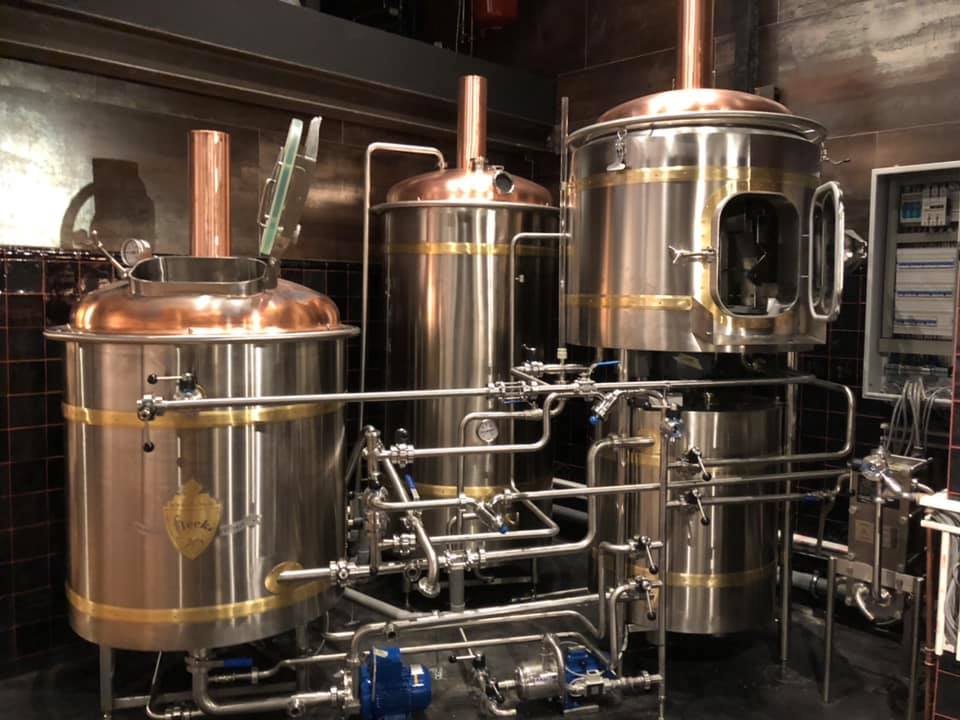 Stadsbrouwerij de Deftige Aap is not solely the place to be in Helmond for a tasty beer, an atmospheric lunch or a complete dining experience. In our establishment on the Markt we truly brew our own beers. Brabant's Best Beer of 2019, Kiele Kiele, originates here. As do our other quirky variations of the hoppy delight. So feel free to walk into the back, past the kitchen, and see with your own eyes how much care and attention we put into brewing our double, triple, bock beer and any new concoctions.
Once upon a time…
There was a little wooden home in Gerwen, a neighbouring village of Helmond. It was home to an eccentric man from Amsterdam. This man rode a donkey, pulled a wagon and barrel organ and travelled from one carnival to the next, as well as the occasional regional fair. Surely, this may sound a lot like "I'm so lonely", but wait for it. Always traveling with him, was his little monkey that carried a penny tray through the audience. And that little monkey would always be dressed in full formal attire, top hat included.
Years later the wooden home would be sold, renovated and inhabited by a young family. During the renovation, one of the young children of the family would find a book full of beautiful drawings in between the roof tiles and laths. Of course he would use this as his own colouring book and leave not a single page untouched.
Some time later the man from Amsterdam would hesitantly visit the home again, posing a question to the family, if by any chance they found the collection of drawings, as they held a special meaning to him. As it would seem, he hid the original sketches of one of his best friends in the roof, which he forgot to take with him when he moved out.
The young child? That was my brother.
The home? My parental home.
The artist? Anton Pieck.
And what was left of all the drawings that my brother so vigorously coloured in? Just so. A drawing of the man from Amsterdam, riding his donkey pulled wagon and barrel organ. And his monkey in formal attire. Sketched by Anton Pieck.
And the nickname of that home, my parental home, which sadly does no longer exist?
D'n Deftige Aap
Three guesses as to where we got our name from…
Which part of this fairy-tale is true? That doesn't really matter, does it? What does matter, is that d'n Deftige Aap lives on in our craft brewery. So: come in, tell tales or listen to another's, join in for a drink or food, smile and enjoy!
Be welcome
Mark van den Boogaard and team D'n Deftige Aap
D'n Deftige Aap
Markt 14
5701 RK Helmond
tel: 0492 729592
mail: info@deftigeaap.nl
Opening hours:
Maandag: 11  a.m.– 10 p.m.
Dinsdag: 11 a.m.– 10 p.m.
Woensdag: 11 a.m.– 10 p.m.
Donderdag: 11 a.m.– 10 p.m.
Vrijdag: 11:00 a.m.– 11p.m.
Zaterdag: 10 a.m.– 11 p.m.
Zondag: 12  p.m. – 9 p.m.
Lunch: 12 p.m. – 4 p.m.
Dinner: 5 p.m. – 9 p.m.
Drinks: 12 p.m. – 10 p.m.
By bike:
No matter which direction you are cycling from; keep heading towards the Lambert Church and you are almost there. There is plenty of room for your bike in the neighborhood.
By public transport:
Helmond Station is within walking distance of d'n Deftige Aap.
By car:
The closest parking garage is Doorneind Helmond or the Elzas Passage.
Other parking facilities can be found at Ameideplein Helmond.
By wheelchair:
D'n Deftige Aap is wheelchair friendly and has – as the only catering facility in Helmond – a disabled toilet.